200 land sales at Whiterock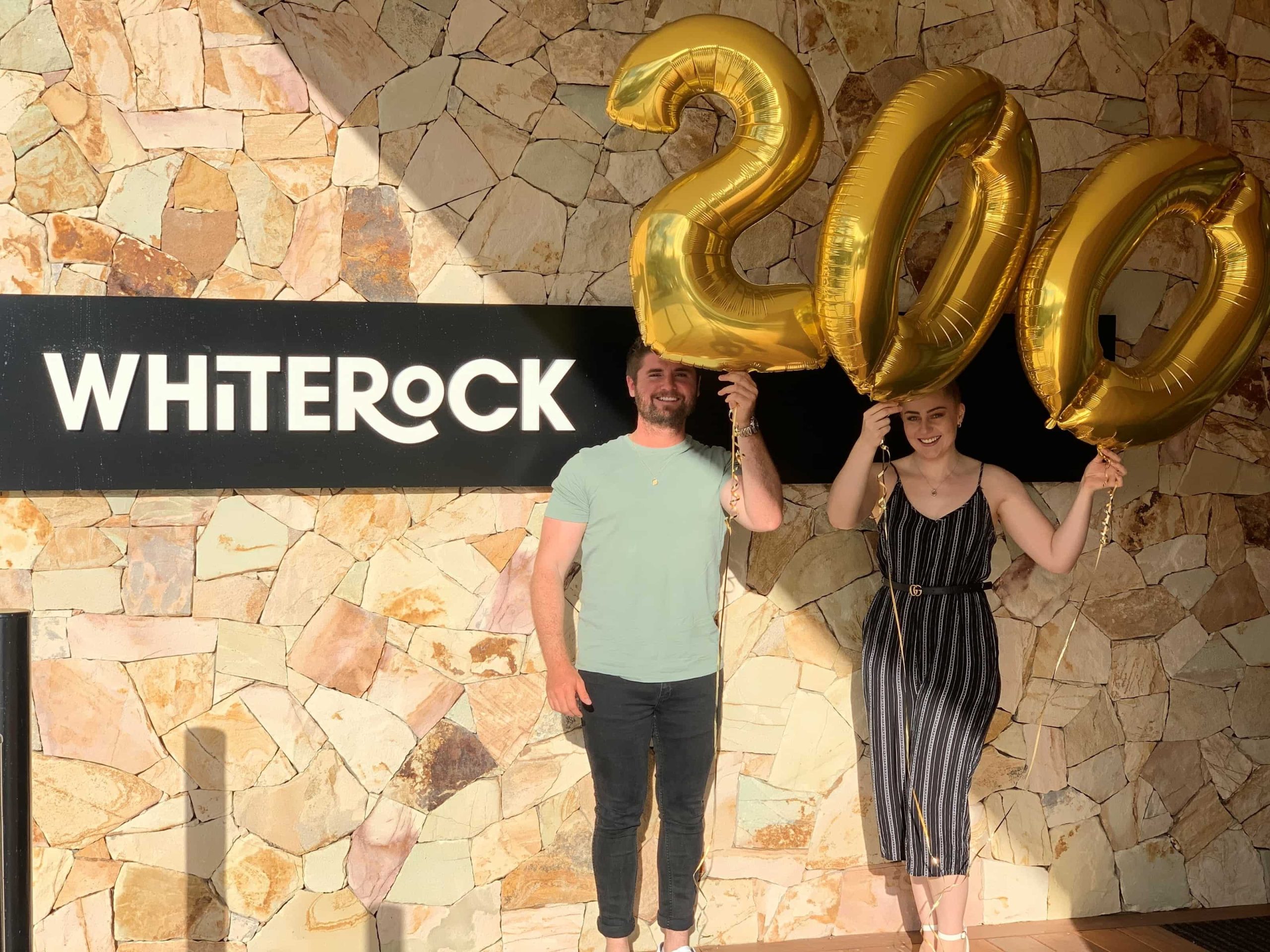 Celebrations have been underway at the Whiterock natural living community near Springfield as they marked the sale of their 200th home site.
The green living neighbourhood sold their 200th block on 7th April and is now working with its 205th purchaser. "We truly couldn't be happier with the response" said Estate Sales Manager Alex Bennici. "Our buyers have been just wonderful. They are so happy and grateful, really looking forward to becoming part of this new community".
Locals Emily Martin and Joshua Morgan were the 200th buyers, purchasing a 500m2 home site to give them room to grow. The couple, who are in their twenties, did their research before settling on Whiterock.
"We looked at the other new estates with display homes" outlined Emily, who runs her own pet health and hygiene company called Dundies. "But we liked Whiterock more. Everything is there. The school, outdoor dining, the sporting areas, greenspace, the gym and pub. And it feels like it's not going to be as crammed in and packed on top of each other as the other estates. It will give us room to grow, having everything there when we do want to start a family".